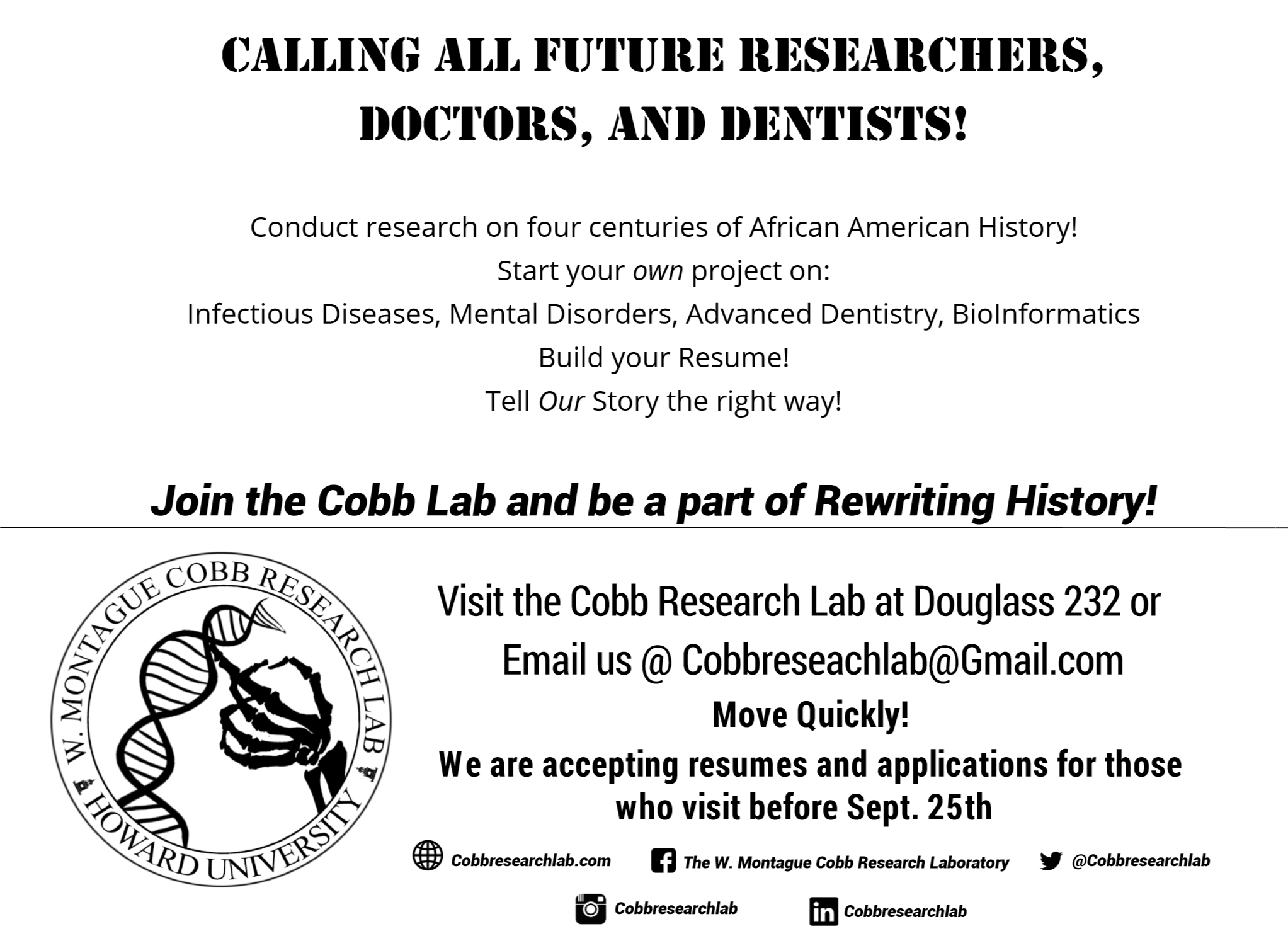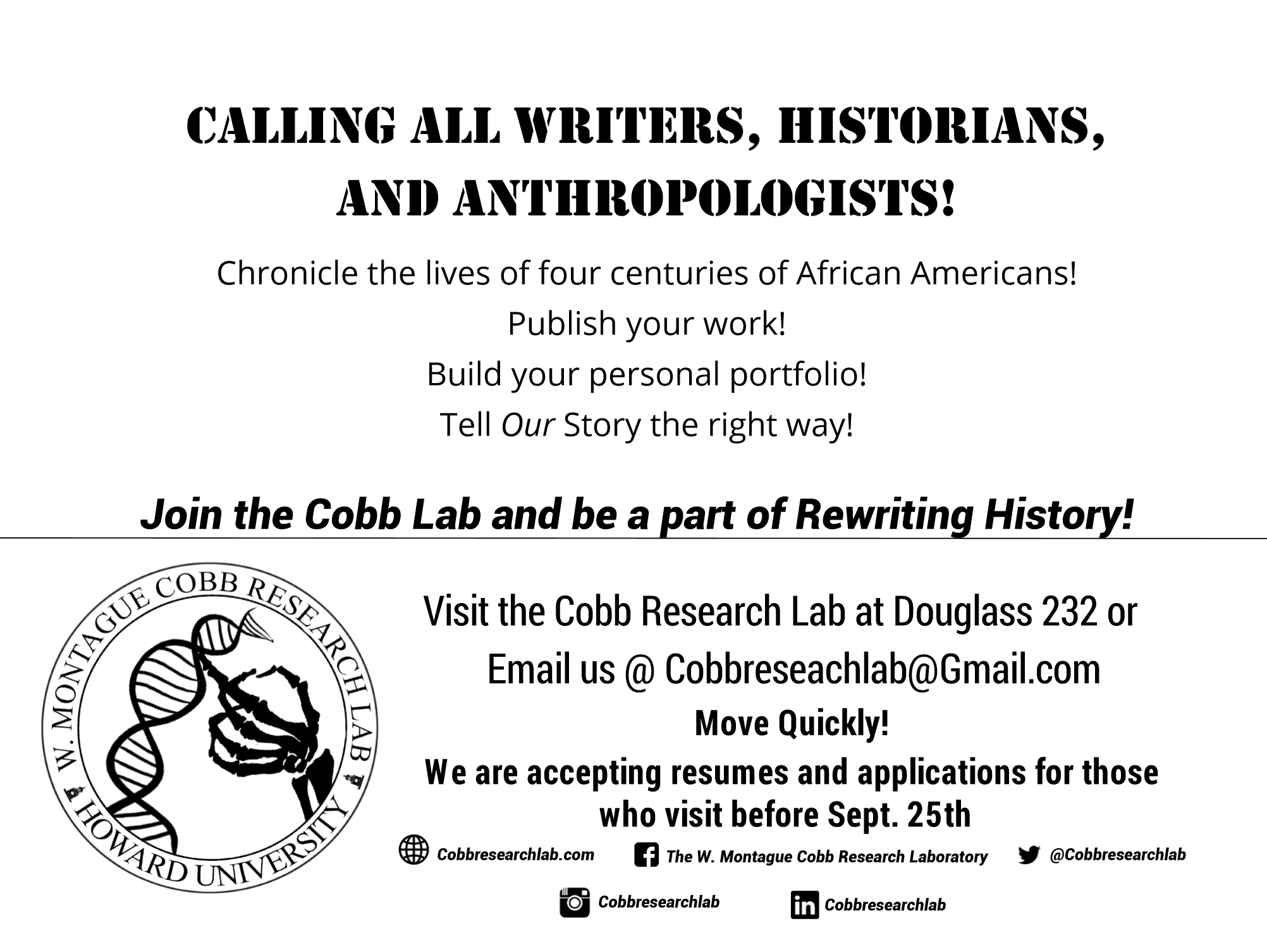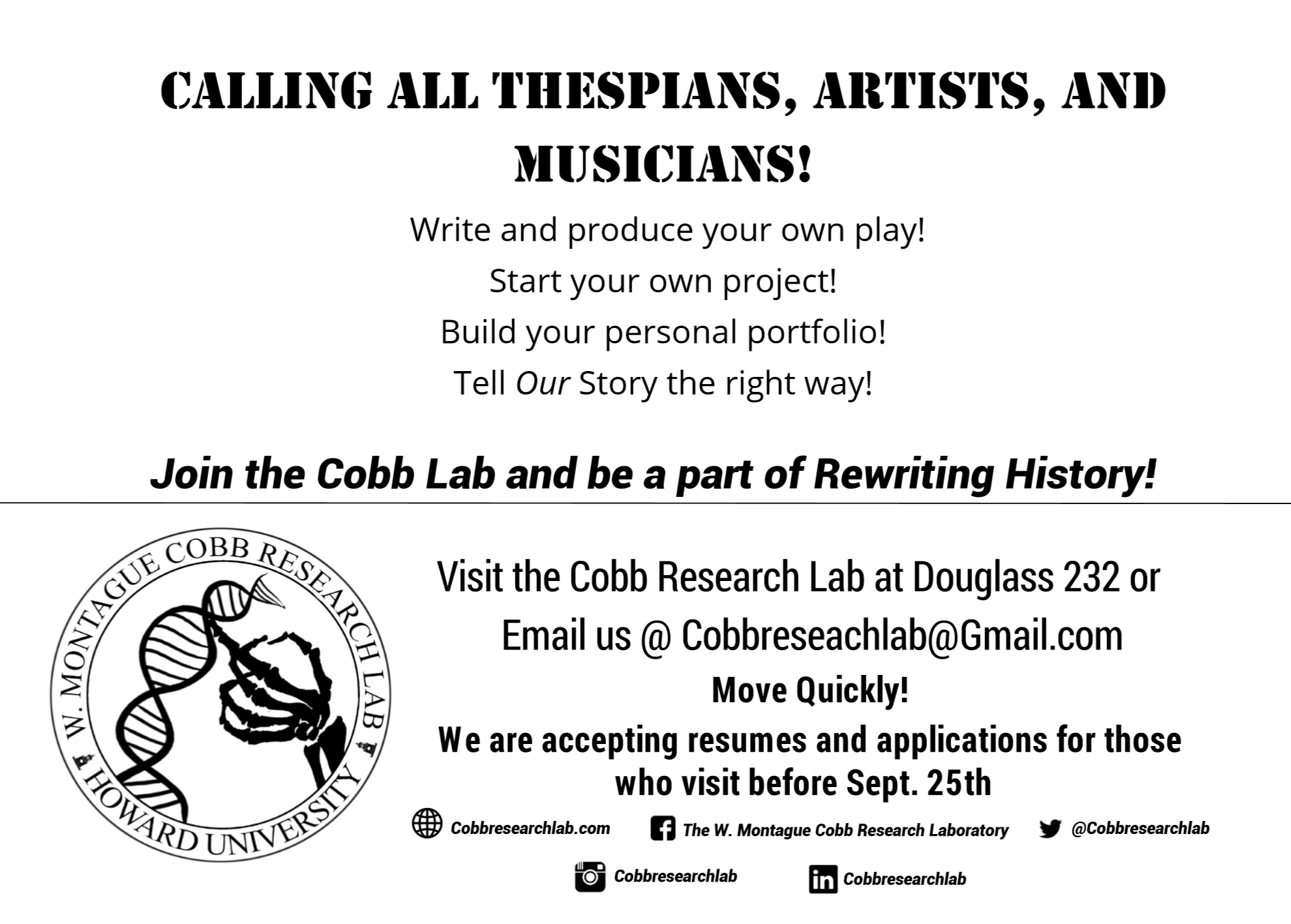 Tagged with biology & chemistry
Fatimah L.C. Jackson, Ph.D. (fatimah.jackson@howard.edu) Christopher N. Cross, M.S., (chris.cross@bison.howard.edu)


The Cobb Research Laboratory houses two important collections, the W. Montague Cobb Collection and the New York African Burial Ground. Taken together, we have representative bioskeletal and soil samples on African Americans from the 17th, 18th, 19th, and 20th Centuries. Traditionally, the study of these materials have been limited to the fields of biological anthropology and bioarchaeology; however, scientific breakthroughs in molecular biology, genetics and bioinformatics will allow us to advance these collections and apply next generation science for evidence-based historically contextualized studies. Therefore we plan to utilize computational biology and bioinformatic approaches, in addition to developing highly nuanced databases for the Cobb Research Laboratory. These advancements will promote novel findings and new science standards for future studies of other human skeletal collections.
Read More →
Marisela B. Gomez, M.S., Ph.D., M.D., M.P.H. (mb-gomez@hotmail.com)

The investigation of the Cobb Collection and New York African Burial Ground Collection for patterns of stress-mediated changes in biomedical markers may offer some insight into the existence of health disparities today. Specifically, genetic analysis of the extent of DNA methylation of key genes which code for biological mediators, increased or decreased by stress, would help in understanding potential trans-generational epigenetic phenomena increasing the risk for diminished health outcomes in Afro-descendant people living in the U.S. today. Analysis for epigenetic changes or consistency of genes affecting the physiological pathway of stress in past and present Afro-descendants would help to understand risk factors for current health disparities.
Read More →
Jeff Gaillard, M.A., (sprintgaillard@gmail.com)
The southern African Lemba have long maintain that they are a Jewish people directly descended from Jewish Babylonian exiles via Yemen. Cultural (linguistic) and Y-chromosome genetic analysis of their male lineages confirms a link to other Semitic-speaking peoples. The Lemba have also clearly have been influenced by neighboring their Bantu-speaking peoples but at their core, their historical Jewishness appears validated genetically. Disaggregating cultural and biological data allows us to better understand the specific history of the Lemba.
Read More →
Want to start your own project at the CRL?
Want to join a project? It's Easy!