Dr. Fatimah Jackson, Director
Dr. Fatimah L.C. Jackson received her PhD, MA, and BA (cum laude with Distinction in all subjects) from Cornell University. She has conducted research on, and is particularly interested in the study of human-plant coevolution, particularly the influence of phytochemicals on human metabolic effects and evolutionary processes and in population substructure in peoples of African descent. She is recognized for developing ethnogenetic layering as a computational tool to identify human microethnic groups in complex heterogeneous populations and their differential expressions of health disparities. Trained as a human biologist, Dr. Jackson has published extensively in such journals as Human Biology, Biochemical Medicine and Metabolic Biology, the American Journal of Human Biology, andthe Journal of the National Medical Association, among others. Her research has been funded by USAID, the Ford Foundation, the Huber Foundation, the Rockefeller Foundation, the NIH (NIMHD and NHGRI), the Wenner-Gren Foundation, and the EPA. She has been a Fulbright Senior Fellow. She won the Nick Norgan Award in 2009 for the Best Article Published inAnnals of Human Biology, and in 2012 was the first recipient of the Ernest E. Just Prize in Medical and Public Health Research, Avery Research Institute, College of Charleston and Medical University of South Carolina (University of South Carolina). In 2012, she was also Coined by Rear Admiral Dr. Helena Mishoe, National Institutes of Health, NHLBI and US Public Health Service. Dr. Jackson has taught widely, mentored a large number of students, and is now Director of the W. Montague Cobb Research Laboratory at Howard University, the largest collection of African American skeletal and dental remains in the world (covering 400 years of African American biological history). In 2017 Howard University named her STEM Woman Researcher of the Year and she received the Outstanding Service Award from the Department of Biology, where she is a professor.
Carter Clinton, Assistant Curator
Carter Clinton is a doctoral candidate in the CRL and has been named "Graduate Student of the Year" by the Graduate Student Association for the 2017-18 academic year. His research explores and reconstructs the lifestyles and environmental conditions of the New York African Burial Ground, a historic burial site used during the 17th and 18th centuries in lower Manhattan where an estimated 15,000 free and enslaved Africans are buried. Carter has presented his research at several conferences including Sigma Xi, The National Research Honor Society's Student Research Conference where he received the Top Presenter award (the first in Howard University history). He was also a recipient of their Grant-in-Aid of Research. As a member of Sigma Xi, his research has been featured in their semi-annual journal American Scientist. In addition, Carter was previously awarded the Just-Julian Fellowship and the National Geographic Explorer's Grant. Carter also holds an Intramural Research Training Fellowship at the National Institutes of Health (NIH) in the National Human Genome Research Institute- Medical Genetics Branch (NHGRI-MGB) where he performs candidate gene research on Nigerian patients with congenital heart defects. Outside of the lab, Carter tutors in the areas of genetics, biochemistry and biological anthropology while staying engaged in competitive fitness training.
Shihab Elhag, Funding Coordinator
Shihab Elhag is a junior biology major, chemistry & computer science minor at Howard University. Shuhab joined the W. Montague Cobb Research Laboratory in hopes of making an impact in his community through research in disease prevention. His impeccable research skills paired with his undying work ethic and need for transformative innovation in the genomic and biomedical field makes him a great asset to the team. He hopes to one day use these skills to become a surgeon who will path the way for minority students of color who dream to become physicians as well. He looks forward to the invaluable journey to come.
Nicholas Guthrie, Clinical Science Coordinator
Nicholas Guthrie (nicholasguthrie@outlook.com) is currently a Second-Year Medical Student at Howard University College of Medicine, who received his B.S. in Biology from Howard University. Hailing from from Silver Spring, Maryland, his research work includes; studies in bacterial viruses with PHAGES at Howard University, novel drug delivery systems using Zeolites at the University of the Western Cape, South Africa, and most recently enzymatic studies at Chulalongkorn University in Bangkok, Thailand. He was a Louis Stokes Alliance Minority Program Scholar and is listed as a co-Author on 'Whole genome comparison of a large collection of mycobacteriophages reveals a continuum of phage genetic diversity,' published in eLife. Nicholas served 2 years as a teaching assistant for the honors biology classes (PHAGES) and a research mentor for those undergraduate students. He also served as the webmaster on the staff of the CRL for the past 4 years, building and updating their site frequently. Furthermore, he is the producer of The Backbone, a scholarly journal published from the Cobb Lab twice each year. Outside of academia, he enjoys both theater production and the discus throw, currently a track and field coach for his Alma Mater at Georgetown Preparatory School in Bethesda, Maryland.
Gretchen Johnson (gretchj@gmail.com) is a doctoral candidate in the Department of Biology at Howard University and a graduate researcher in the W. Montague Cobb Research Lab. She is conducting research for her doctoral dissertation on the historic Liberated African population discovered on St. Helena Island who were liberated by British anti-slavery efforts but subsequently died on the island. Valuable history, legacy and the opportunity to preserve one of the only remaining historical Liberated African populations of the transatlantic slave trade will be fulfilled in her research. Follow her research on St. Helena Island by visiting www.journeytosthelena.com
Ms. Johnson earned her Master of Science degrees in Forensic Science and Medical Science from Boston University School of Medicine; Bachelor of Science degree in Biology from Rensselaer Polytechnic Institute. Also, Ms. Johnson is a recipient of National Geographic's Explorer Grant and is a Just-Julian Fellow. Her main areas of research and expertise include Forensic Genetics, DNA Analyses and Molecular Biology. Outside of academia, Ms. Johnson enjoys playing the violin, piano, other artistic endeavors and traveling. Her academic profile can be viewed here: https://sites.google.com/view/gretchj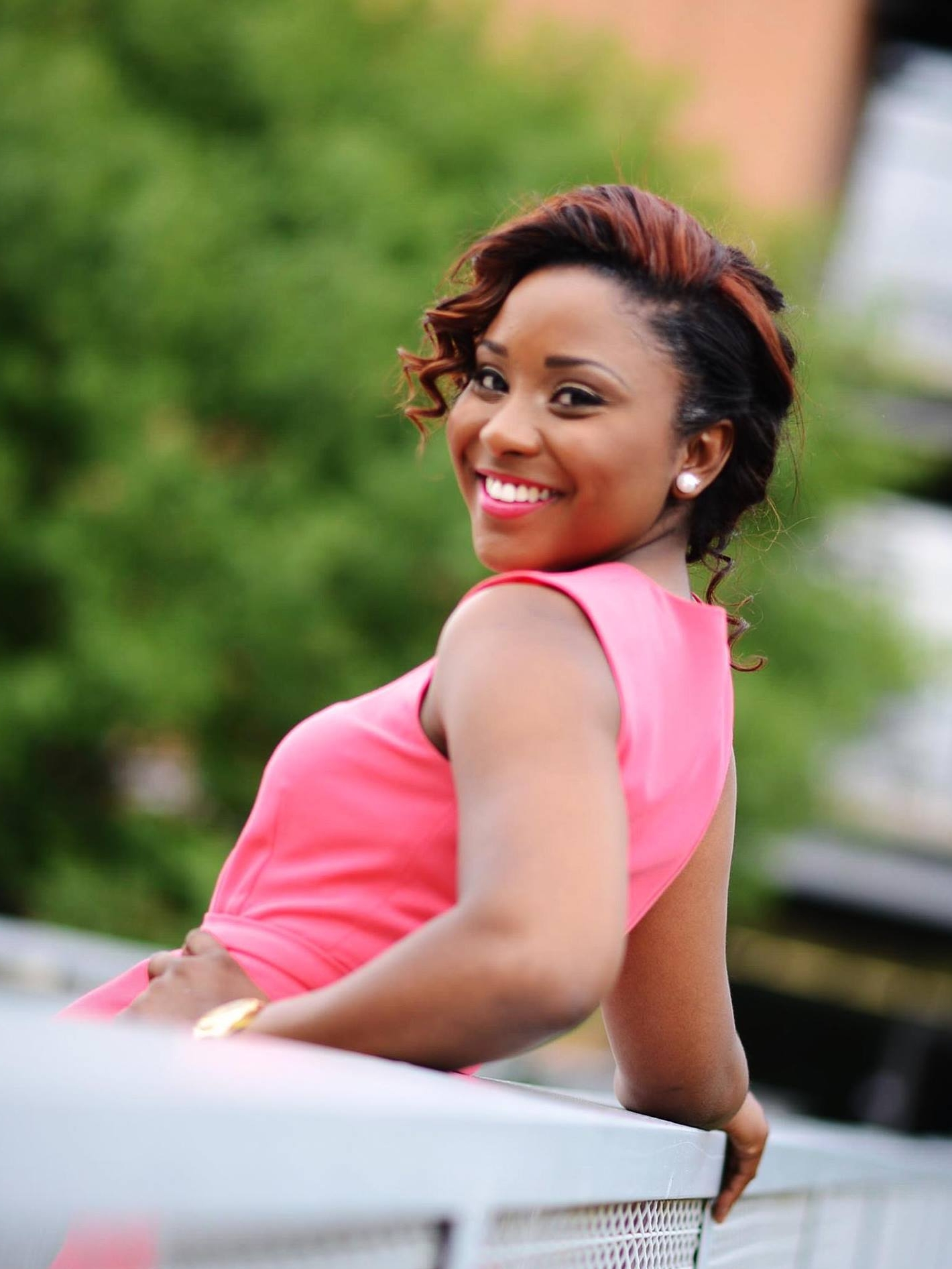 Jennifer L. Caldwell ( jencaldwell4@gmail.com) is doctoral student in the Department of Genetics and Human and graduate researcher in the W. Montague Cobb Research. She received two Bachelors of Science ( cum laude) in Chemistry and Physics from the University of Arkansas at Pine Bluff in 2011 and 2012 respectively and is a Bill and Melinda Gates Millennium Scholar. She received a MPH Epidemiology from the University of Arkansas for Medical Sciences. Within the CRL, Jennifer's research includes genetic and environmental interactions that influence CVD and Stroke in African American populations. The Gullah Geechee of the Coastal Sea Island are a prototype micro-ethnic group of African Americans, as they have a rich African heritage. Jennifer has specific interest in population genetics and epigenetic methods used for gene discovery and expansion of precision medicine research. A native of Pine Bluff, Arkansas, she loves all things southern, traveling, dance, and is a pseudo-chef.
Esohe Irabor is a first-generation native Washingtonian who attended Rhode Island College and majored in Biology. She graduated college cum laude with a B.S. in Biology and returned home to Washington DC for graduate school at Howard University. As a Biology doctoral student at Howard University, Esohe has kept up with her interest in community service though her volunteer work at TASSC International and Reading Partners. She is also an active member of the Graduate Student Council and the African Students Association. In Spring 2018, she won an Early Career Grant from National Geographic and became a National Geographic Explorer. Her dissertation work in South Carolina is a population diversity project in which she studies the ancestry, disease expression and the degree of genetic distinction within African diasporal micro-ethnic groups.
Rawan Almaghrabi, is a Master's student in the Biology department at Howard University, completing the final year of my degree program. My advisor is Dr. Fatimah Jackson, reseaarcher in the field of Biological Anthropology and Human Evolution. She received her Bachelor's degree of Science and Education in Biology from Princess Nora Bint Abdul Rahman University, Saudi Arabia (February 2011). Rawan is proficient in database manipulation and data management using QIIME 2 microbiome bioinformatics platform with hands on experience in analyzing next-generation sequencing data.
Kevin Scriber, II is a first-generation high school graduate from D.C. He holds a B.S. (Norfolk State University) and M.S. (University of Alabama at Birmingham) in Biology. He was a National Science Foundation Fellow during his Masters study, and is a member of many scientific and academic honor societies. During his Master's, Kevin conducted ecological research in Alabama, the Bahamas, the Galapagos Archipelago, and Palmer US Antarctic Research Station. He has worked as a summer adjunct professor for Auburn University since 2014, teaching through the Confucius Institute, at The Central Southern University of Forestry and Technology (CSUFT) in Changsha, China.
He began his PhD at Howard University in fall 2014 after being awarded an AGEP Fellowship (2014-17); and was subsequently awarded the inaugural Just-Julian research associateship (2017-18). He is a research associate at the Smithsonian Institutes' National Museum of National History (NMNH, 2015-18), and uses stable isotopes to study the trophic ecology of invasive apple snails (Pomacea spp.) in native (Uruguay, 2015) and novel (China, 2017) habitats. Now, with a grant from the Conchologist of America (2018), he will complete a study in a second novel (Honolulu, HI) habitat; and after graduating intends to pursue a career in education abroad.
Undergraduate Researchers
Looking for previous researchers at the CRL?
Learn about the many others who work with the CRL at our Collaborators page!